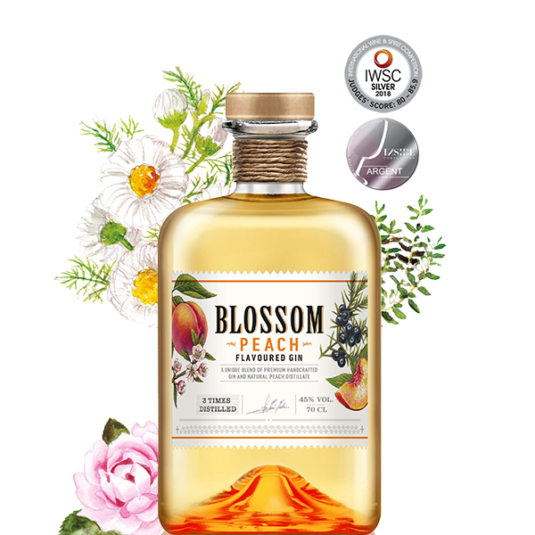 BLOSSOM
GIN
PEACH FLAVORED GIN
Blossom, premium and authentic gin inspired by the natural park of Sierra Mariola and the bloom of spanish orchards, is made in Alcoy (Costa Blanca) according to a craftsman-inspired method. The distillation is made from small batches of 250 litres in a traditional copper still. Produced from high quality spanish grain alcohol, Blossom Peach is three times distilled to offer freshness and aromatic intensity.
Peach Blossom is a tribute to Spain and its landscapes of blooming peach trees. Made in the traditional way, Blossom peach is the blend of infused and distilled botanicals and fresh peach. Subtle and refreshing, the peach brings softness and delicacy to the gin.
Nose : The outstanding peach aromas are mixing to the intense juniper notes.
Mouth : Soft and well-balanced, the peach matches perfectly the citrus and juniper aromas.
750 ml - 45% Alc/Vol